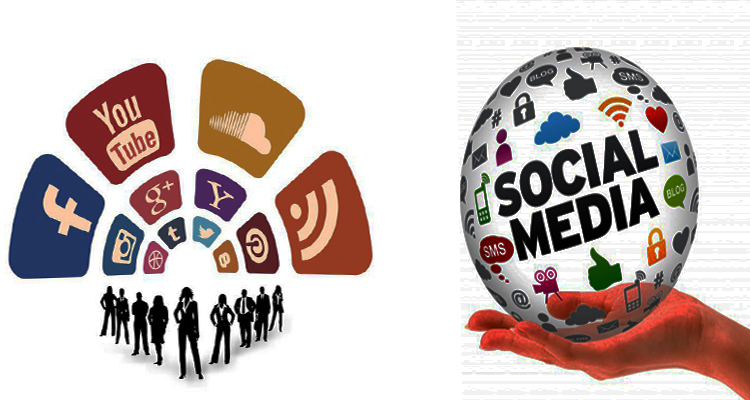 B2B marketers have realized the potential of social media for B2B lead generation, viagra with email marketing and content marketing following closely. Social media has to be a part of the overall marketing budget. Smart companies today recognize that being social is the key to success.
According to the MarketingSherpa Social Marketing Report, medical in 2011 only 54% B2B marketers were measuring their results on social media.
Today, viagra sale according to Aberdeen there has been a 30% increase in the usage of social media by B2B marketers with 84% of B2B marketers using social media in some form or other.
Being social means reaching out to more customers that are already interacting on an online social platform like Facebook, Pinterest or Twitter. To tap this potential customer base, it is important, to have a strong social media marketing plan in place.
Here are five of the most powerful social media tips to use for lead generation.
Identify your target audience – With people using multiple social media platforms, it is important to identify which top social media platform is used more by your target audience. You also need to find out who your competitors are and what strategy they are using that is working for them. Then reach out to them with some smart branding and social strategy keeping your business goals in mind. Create your marketing plan based on your revenue targets, product releases, upcoming events, etc.
Prioritize your marketing activity across Social Media – Your marketing strategy needs to be flexible with regular analysis to identify which campaign is working best on which social platform. Example: If your campaign is garnering more hits on Facebook and Pinterest in comparison to Twitter, it makes more sense to spend more campaign money on Facebook and Twitter.
Share engaging marketing content – Your whole campaign revolves around the kind of content that you offer. You need to provide a steady stream of relevant, and fresh content that is interesting to the target audience. Excessive promotion updates with empty messaging will not gain you any leads. Relevant content includes articles, blogs, whitepapers, videos, webinar invites, slideshare, infographics, eBooks, newsletters, magazines, product tutorial documents, etc. Use social media engagement like contests, quizzes, podcasts, etc. that interests people to discuss and share your content.
Follow a schedule – Be strategic and formulate a schedule for posting social media posts. Identify when and why you want to create a buzz. Maximize positive exposure. For example, tweet every day, post a blog weekly, be proactive on forums etc. By posting content at random intervals, you may not get the desired results.
Generate metrics and improvise – Monitor the success of your social media campaigns on a regular basis and improvise your campaigns as you go.
B2B marketers have to keep themselves informed and use innovative tactics to leverage social media. If done right, social media marketing has the potential of bearing rich rewards.
Powerphrase is a leading global SEO companies that offers professional Los Angeles SEO Company, Social Media Marketing and Orange County Web Design services.
Please let me know your questions, or share your experiences with social media lead generation in the comments below.