In the competitive Los Angeles market, an organization's website is often their first and only chance to make a good impression. A winning website will significantly grow an organization's consumer base and afford them much higher visibility. For any and every organization, PowerPhrase offers competitive web design in Los Angeles.
Defining Your Design Dream Site
Our expert team of web designers offers you the opportunity to determine the overarching idea for your dream website. We want to hear about your organization's priorities for your site, as well as the functionality that your site needs to have. Our team will also want to hear about your organization and its goals. The goals of your organization will be closely linked to the message your site conveys and the brand that you will be establishing through your website. Once we know about your vision for your website, we start building it from the ground up. We work with you to gather preliminary information about your competitors' websites so that your site is always a step ahead of the competition. We also bring in valuable information for you about the target demographic that your site will be working to reach. It is critical for your website that it be developed in an intentional way that takes your goals, the competition and your audience into account.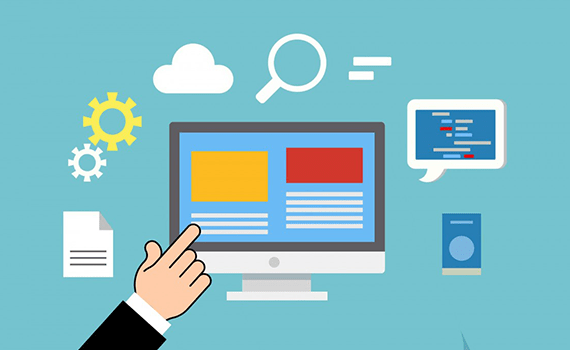 Our web design in Los Angeles is focused on creating a site that matches with your organization's goals and competes assertively in the aggressive business climate here. Because Los Angeles is a large metropolitan area, your website will need to work well in order to be seen and heard amongst the many other websites focused in the LA vicinity. We work with you to develop your site competitively and our team communicates closely with each other and with you in order to make progress on your website. We put together a website with an eye-catching design that will attract a larger audience. We also design a site that will display well on both computers and mobile devices or tablets. Since a large percentage of web browsing now occurs on mobile devices, it would be a tremendous mistake to overlook the site's functionality on tablets or phones. A large amount of your site's development is going to include designing and testing layouts that will work correctly and display properly for all types of devices.
Building an Unforgettable Site
Along with the site layout, our web design team ensures that your site will be utilizing its content and its functionality to be visible to search engines. Non-working links on your site will increase your site's "bounce rate," which means that it becomes less visible to search engines. Our team works to make sure that the links on your site are functioning well, giving you the full benefit of our web design in Los Angeles. When all of your site's links work, your site becomes more visible to search engines. Our web design team also makes certain that your site is loading adequately and displaying well. Sites that load poorly or do not display well on all devices can cause your "bounce rate" to increase as well, which negatively impacts your site's visibility. We provide web design services that create a healthy, visible website for you.
Not only do we provide excellent web design services for site creation, but we also provide web design services that support maintenance for your website. Ensuring that your site continues to load quickly and that all aspects of your site are functional is an intimidating task, and it's one that we can take care of for you. We check in on your site's health and provide maintenance where needed. Our web design team also keeps tabs on competitor's sites so that you don't have to worry about staying one step ahead of the competition. Our web designers can tweak and adjust your site in order to keep its visibility high. They also update you with monthly website status reports and continued information related to your site's visibility. We help you build the website of your dreams. Why not let our talented team create the site that gives you the best first impression possible?
Find local SEO expert to get new business opportunities
2900 South Harbor Blvd Suite- 217, Santa Ana, CA 92704. United States.
Phone: (310) 734-8328
info@powerphrase.com