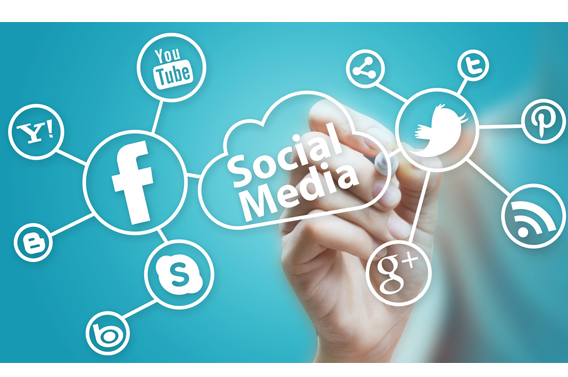 Powerphrase Social Media Management is a service which utilizes the rapidly emerging social media websites used by tens of millions of potential customers each day to drive targeted consumers to our clients' websites and products. We build and maintain multiple traffic generating social hubs for our clients and then generate a synergy between the hubs to increase the the effectiveness of the campaign. The amount of quality targeted traffic generated rivals SEO and PPC in both scale and cost effectiveness as our process also results in a client's social hubs inclusion in search engine results at positions that rival even the most expensive SEO or PPC campaigns.
We accomplish this as follows:
We custom build and maintain a Corporate Facebook page for our client which can include tools to direct the customer directly to the client's shopping cart or purchase page of their corporate site. The Facebook page is updated and promoted daily and any comments about the company are moderated by Powerphrase, and deleted if inappropriate.
We build and maintain a Corporate Twitter feed for the client and provide daily Tweets about the company's products or specials. The Twitter feed is linked to, and directs customers to the other social hubs.
We build and maintain a Corporate YouTube page which links to the other social hubs and once a month Powerphrase produces a custom YouTube commercial for the client, which is itself optimized for search engine relevancy. (If your company sells chalk, the commercial is designed to appear in the search engine results for chalk.)
We link these social hubs together and use the power of these three sites to create a viral campaign which both promotes, and brings customers to the client's brand or products. These social hubs are all relevant to the Google and Bing search algorithms and will appear in search results on their own and also will increase the page rank of the client's Corporate site. This allows us to provide clients to our customers at a fraction of the cost of a serious PPC campaign and for less than a SEO campaign. At Powerphrase we specialize in keeping our clients ahead of the competition. With over a decade of experience in Search Engine Optimization and Pay Per Click campaigns we are now moving into the next phase of targeted marketing strategies, social networking is the future of advertising. At Powerphrase we strive to provide the best PPC in the business and Social Media Management gives us exactly that opportunity. We provide daily maintenance on all Corporate Facebook pages and Twitter feeds and monthly YouTube commercials all designed to boost your hits and to make sure that those who visit… want to buy your products. As stated, these strategies are designed to bring you customers directly from Facebook and twitter as well as YouTube, but also from Google and Bing as most Facebook sites have a much higher relevance in the eyes of search engines than even most corporate sites.
Powerphrase offers all of this without any long term contracts at all, we will work hard to keep your business. If you have any questions please contact us, we look forward to your call.
Contact Info
2900 South Harbor Blvd,
Suite- 217, Santa Ana, Ca 92704.
United States.
See Some Of Our Latest Work!