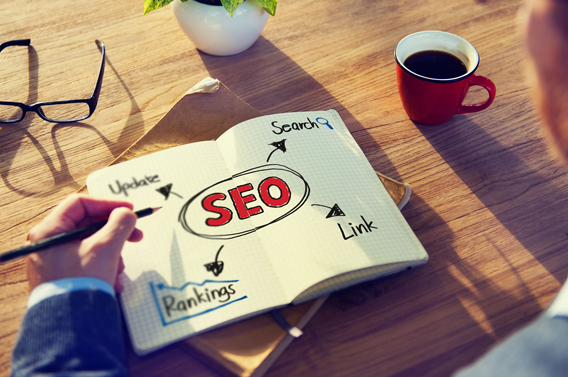 SEO for broad keywords and national brands is much different from local SEO. Depending on your company's online assets, our plans may focus on certain business segments or start by rebuilding your website to ensure the best platform for visitor experience, converting visitors into leads and tracking conversions.
The examples of core SEO tasks below give you an idea of the initial work that will have to happen for your website to compete effectively in your keyword marketplace.
SEO Setup Work
Keyword Research & Baseline Reporting
Homepage Optimization
Setup Google Account (If necessary) for author profile
Social Account Orientation
Facebook, Google+
Social Account Optimization – Descriptions, links and graphics
Google Analytics Review
Setup Conversion Tracking in Google Analytics
Add Schema.org coding to header & footer
Onpage optimization of inner pages
Add quick contact form to inner page sidebar
Add Call to action on sidebar above contact form
Consistent Monthly SEO Services
The amount of work on a monthly basis depends on the scope of your SEO plan. Below is an example of how we build up company and brand websites to compete for broad placement on general keywords.
2 New pages (onsite SEO content)
1 SEO Article
1 SEO Press Release
1-3 SEO Guest Posts
Premium Guest Post Services
Weekly Posts to Facebook & Google+ from author profile
Reporting & Analysis of Google Analytics Results
Each month we use the report to setup our work for the next month so we are always building on the most recent successes and consistently building content and valuable links.
Contact Info
2900 South Harbor Blvd,
Suite- 217, Santa Ana, Ca 92704.
United States.
See Some Of Our Latest Work!