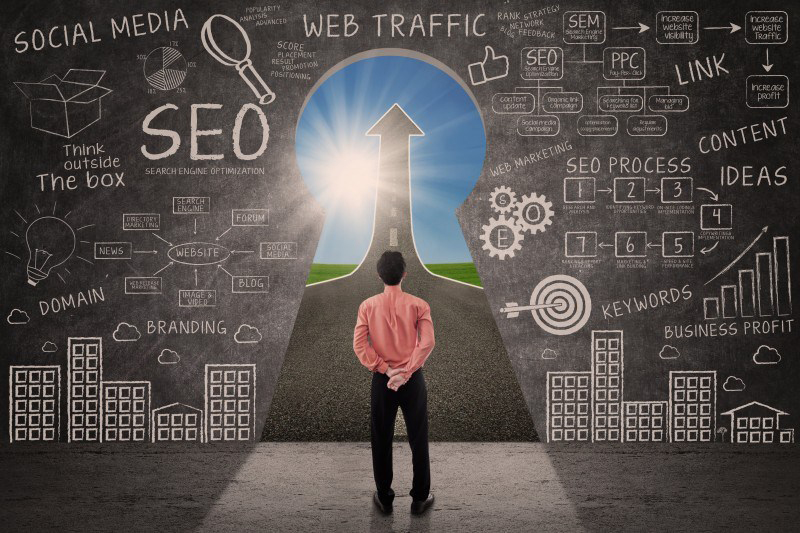 SEO or Search Engine Optimization has seen numerous evolutions and improvements since its inception. It has accommodated the social media and mobile market  which has been lucrative for a business that wish to stay ahead of the competition. Like all technology , SEO will witness new trends and improvements in the year 2017 enhancing online revenue and reputation of companies implementing SEO strategies. .
The AMPs or the Accelerated Mobile Pages
Los Angeles mobile SEO is going to be futuristic and exceedingly fast! The AMPs load on mobile devices almost instantly. Because information from accelerated mobile pages is instantly provided, these pages are favorites of Google, which accords them with a specific icon also. The AMP loads up to 4 times faster than the other mobile pages and also consumes less data. A futuristic and modern SEO will focus on making the structural changes to web pages, which can make them achieve the AMP status. These pages are definitely going to rank higher in the search engine results, and any company that seeks to reach to the consumer in a modern way should hire an SEO company that can create the accelerated pages.
Dense Content
While the earlier web pages had information in the form of essays, the web page content in 2017 will be lesser in length/size, albeit more in information. Web users no longer read through the entire web pages, and some studies report the adaptation of the " F' shaped reading the pattern by the web surfers. With each passing line, the reader reads the lesser number of words, so that the reading pattern resembles the bars of the letter F (the introduction part getting the most attention).
Most of the information provided by an SEO service in Irvine will now be included in the excerpt or initial paragraphs of web content, and any paras and subheads should also be informative enough to hold the reader's attention.
Machine Learning
Other than the keywords and links, Google also displays the search results on the basis of Machine Learning algorithms like RankBrain and Hummingbird. Machine learning goes beyond the words, and looks into similarities to phrases, understanding of the search queries and language understanding, among other aspects, while displaying the search results. Voice search is now common, as the mobile devices are ubiquitous and provide for web search through the input of voice instead of words. Machine learning is going to receive many new improvements and updates, and may also be used towards automation of marketing, interpretation of data and analytics. New SEO campaigns would focus more on the voice inputs and should be in line with the search preferences of the modern customer.
Personal branding, App improvement and SEO optimized towards the digital assistants and User Experience are some other areas of SEO manifestation in the year 2017. We will witness a surge in the online revenues because of these new SEO techniques.